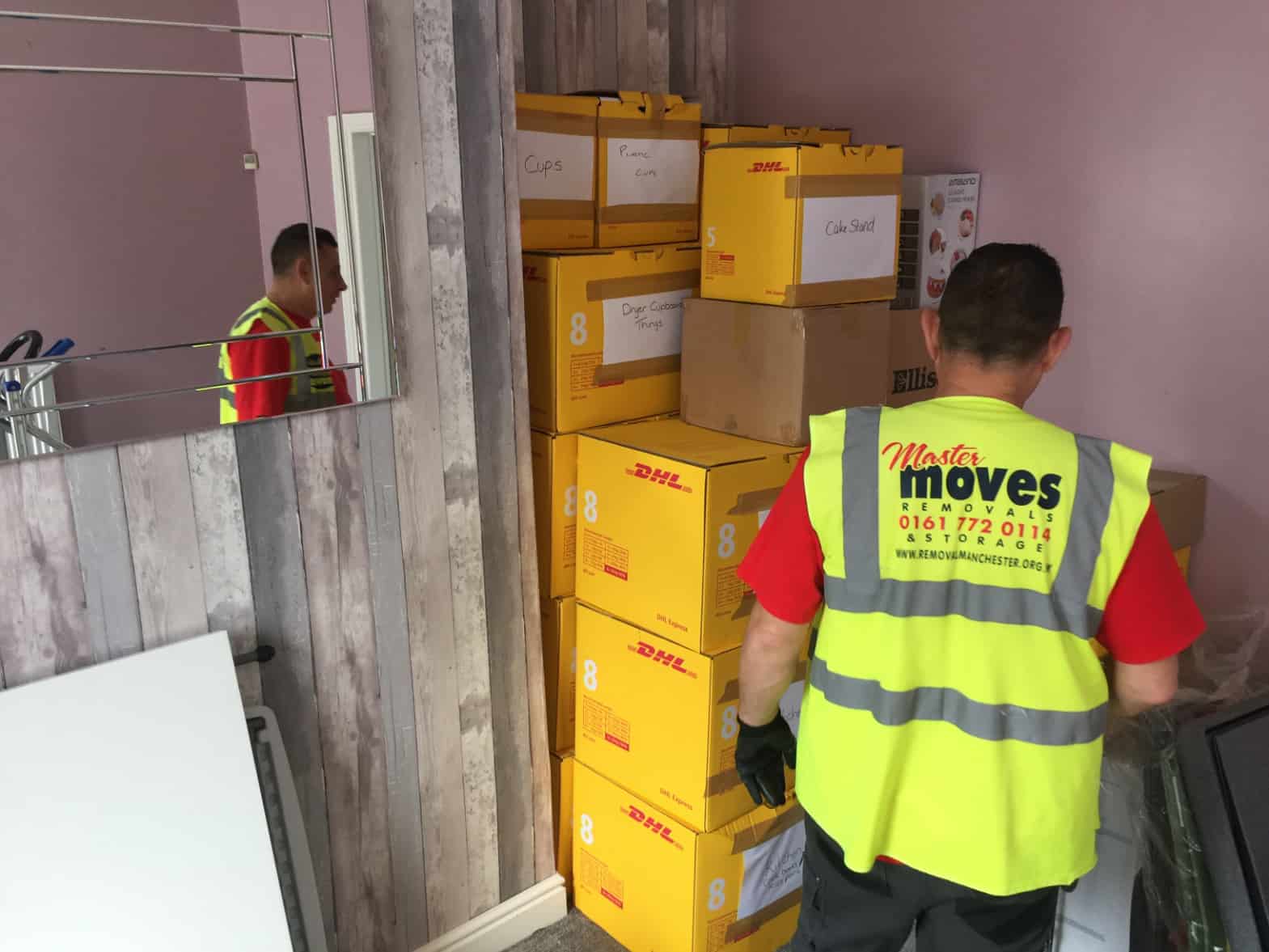 Our warehouse and storage facility are clean, dry and secure with CCTV. All goods are stored either in locked & labelled containers or shrink wrapped on pallets for smaller amounts of stored goods.
To book a Move simply email your order order with the collection and delivery addresses, tenants contact details, date of move, circumstances/situation. We will contact your customer directly for all of the finer details. We then give you an estimate and confirm dates.
Reply to the email stating your chosen date and purchase order number for the job.
Recycling is a priority at Master Moves so any unwanted Items taken from Void Properties are offered first to our charity partners before disposal. 90% of good condition/re-usable goods are recycles this way. Any remaining items are take to a Government Approved Recycling Centre.
The Process
1
Contact us by phone or email to outline your moving details. We may arrange a visit with you or an on the phone assessment may be sufficient.
2
A full outline of your move proposal will be forwarded to you by email with information, advice and available dates.
3
Once a date has been set and confirmed, you can relax and we will arrive on site at your destination at the time and date specified.
4
On the move day, your furniture & possessions will be loaded transported and unloaded at your new address.
What our customers say
My wife and I just wanted to contact you to say thank you for our move on Monday and Tuesday. Your men were such good workers and did an excellent job and we are very grateful for all that they did for us. Thank you
Just a quick email to say thanks for another great house move by your Company, from our first point of contact to the end. The two guys were great on move day and couldn't be more helpful especially with the fish and tanks. Once again thanks.
Master Moves provided us with a friendly and professional service, and were flexible to our customers' needs and availability. Often, they've been given short notice for large moves but always accommodated our requests.